MindMate: A virtual counselor
MindMate is a system that enables people with addiction disorders to have a full-time virtual counselor. The project was designed as a collaboration with psychologist Dr. Francisco Flores and sociologist Charlotte Love conceived in 2008, as a result of a research project at the University of Liverpool, UK.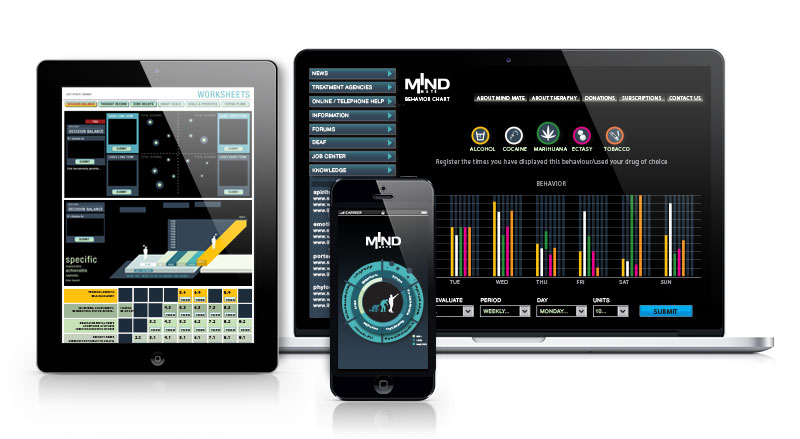 Mental Health & Technology
For the MindMate brand, we designed a web-mobile platform prototype that allows users to keep their public health records updated – including their Treatment Outcome Profile (TOP). It also systematizes their CBT (Cognitive Behavioral Therapy) tools like worksheets, and for keeping track of evaluation questionnaires, consumption history, and other therapy services. It also includes a directory of local treatment clinics, a community of online counselors, and a channel for special care in case of relapse or severe depression and suicide prevention.
MindMate is currently at a prototype stage. If it is funded and sees the light, MindMate could potentially bring significant changes by becoming a prevention program for addictions, and by offering global solutions to public health issues.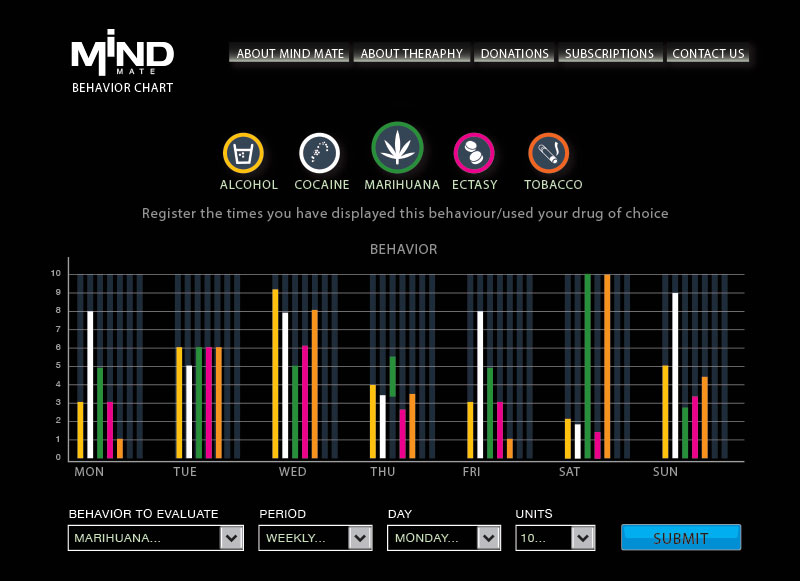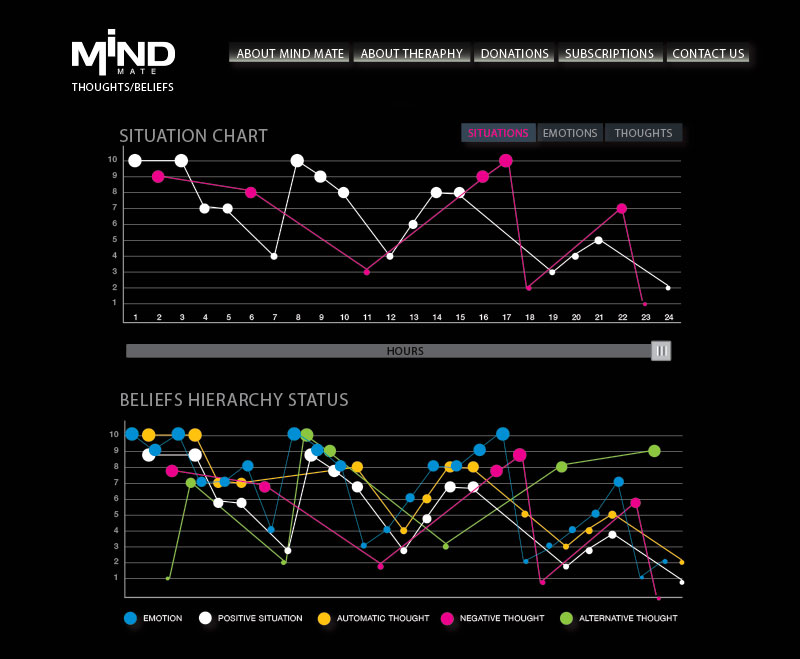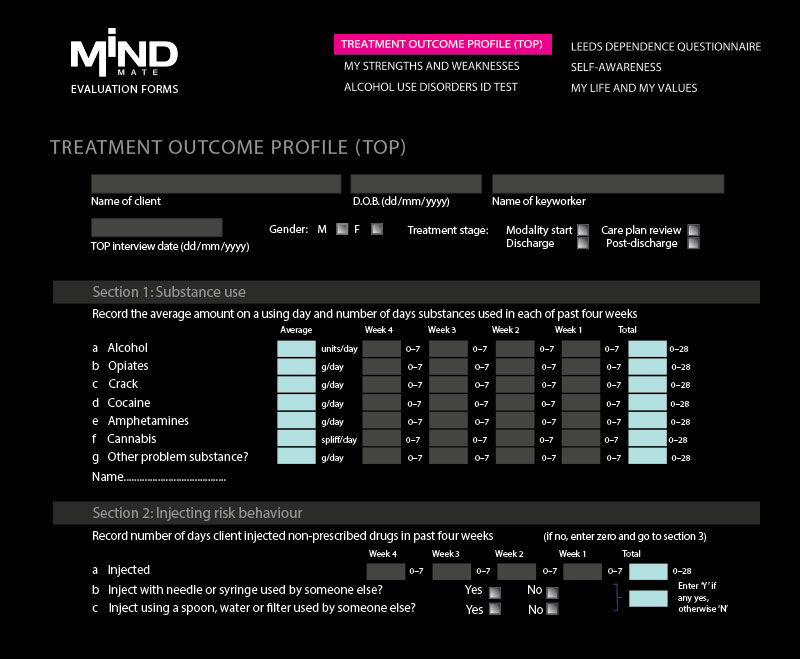 This project's goal is to virtualize the customer experiences, processes and psychological therapies offered at the centers where patients are treated with CBT, commonly known as "The12 Steps." CBT is prescribed for patients suffering from anxiety disorders, depression, and addictions (including sex, work, and drugs.)
CBT is one of the most effective approaches on short- and long-term modification of the patients' thinking and behavior vis-à-vis certain experiences. It is based on technical and scientific methodologies. CBT is a collaborative process where both patients and psychologists work together to solve the problems that prevent patients from functioning in their social, family or work environments.
Francisco J. Flores, psychotherapist
I am a CBT psychotherapist accredited by the British Association for Behavioral & Cognitive Psychotherapies (BABCP.) I am currently working for the NHS and also offer confidential treatment for depression, and anxiety disorders such as shyness, panic, phobias, hypochondriasis (fear of having an illness,) PTSD (post-traumatic stress disorder,) and OCD (obsessive-compulsive disorder.) Moreover, I treat eating disorders, addictions, anger, as well as relationship- and sexual-related problems.
I am a Bachelor of Science in Psychology (Honors degree, 1998-2002,) specialized in Integrative Counseling (2002-2004.) I also hold a Master of Science degree in Evolutionary Psychology. This discipline is useful for the understanding of the biological basis, and evolutionary reasons of why psychological problems develop. I have recently finished my formal training in CBT in accordance with the national Improving Access to Psychological Therapies (IAPT) program. I have also completed a post-graduate certification program in Cognitive Therapy for depression and anxiety disorders. Furthermore, I am currently in the process of completing a doctorate in Counseling Psychology at the University of East London.
I am 37 years old, and have been treating people with psychological problems since 2002. In addition to my training and experience, I am of a calm, empathetic, and understanding nature, which is conducive to the development of trusting relationships with my patients.
Originally from Venezuela, I am able to conduct CBT in Spanish if preferred.